The first set of comprehensive quality indicators have been issued for capsule endoscopy and deep enteroscopy by a joint task force of the American College of Gastroenterology and the American Society for Gastrointestinal Endoscopy.
The expert panel of seven gastroenterologists published a paper on the quality indicators simultaneously in the American Journal of Gastroenterology and Gastrointestinal Endoscopy.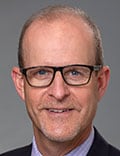 "Capsule endoscopy and deep enteroscopy are long overdue for this set of quality indicators. There is much variability across the country as to when the procedures are implemented and how they are performed," said co-author David J. Hass, MD, director of endoscopy at Yale New Haven Hospital's Saint Raphael Campus and an associate clinical professor of medicine at Yale University School of Medicine in New Haven, Connecticut.
Fellow co-author Carol E. Semrad, MD, told Medscape Medical News that "small bowel endoscopy is a relatively new technology that requires unique skills in image interpretation and therapy."
Both procedures are "labor intensive with a steep learning curve," she added.
The relative novelty of these procedures explains the delay in developing quality indicators, said Semrad, a professor of medicine and director of adult clinical nutrition and small bowel disease at University of Chicago Medicine, Chicago, Illinois. She noted that the main barrier to creating quality indicators was the lack of rigorous randomized controlled clinical trials to guide practice and therapy.
Quality indicators already exist for most common GI procedures, such as endoscopy, colonoscopy, and endoscopic retrograde cholangiopancreatography, explained co-author Jodie Adam Barkin, MD, an associate professor of clinical medicine at the University of Miami Leonard M. Miller School of Medicine, Miami, Florida.
"The benefit of quality indicator guidelines for capsule endoscopy and deep enteroscopy is to provide a standardized framework for practice, understanding the unique features of each clinical situation while providing a general roadmap for practice," Barkin told Medscape Medical News.
"This is important for practitioners who will want to continue to learn and improve the quality of the care they deliver, for training programs and trainees, [so as] to ensure our next generation of gastroenterologists is well prepared for caring for our patients, and ultimately — and most paramount for our patients — to ensure they receive the best quality of care we can provide them," Barkin said.
Process Explained
The task force began with a literature review to develop a list of possible quality indicators related to the periods before, during, and after each procedure. Panel members rated the resulting set of indicators based on existing evidence, validity, and necessity, and the group established proposed performance targets for each measure. Only two proposed quality indicators were rejected as inappropriate or uncertain, resulting in 13 quality indicators for each procedure.
Preprocedure quality indicators were unsurprisingly very similar for both procedures.
"Issues common to all endoscopic procedures during the preprocedure period are appropriate indication, informed consent, risk assessment, formulation of a sedation plan, clinical decision-making regarding prophylactic antibiotic therapy and management of antithrombotic drugs, and timeliness of the procedure," the authors write.
The intraprocedure period for capsule endoscopy runs from oral ingestion or sedation until return of the monitoring equipment, while the postprocedure timeframe goes from procedure completion, including video interpretation, to subsequent follow-up.
For deep enteroscopy, the intraprocedure period spans the start of sedation to endoscope removal, and postprocedure picks goes from endoscope removal through follow-up.
For both capsule endoscopy and deep enteroscopy, "postprocedure activities include procedure documentation, recognition and documentation of adverse events, and communication of an appropriate management plan to referring physicians," the authors write.
Each of the 26 combined quality indicators includes a brief evidence summary that includes relevant guidance and a performance target for that indicator. The authors note that there is not yet enough performance data to support outcome indicators.
"We proposed a comprehensive list of quality indicators, realizing that a small number of these will be widely used," the authors write.
Reached for comment, Nielsen Q. Fernandez-Becker, MD, PhD, a gastroenterologist and clinical associate professor at Stanford University School of Medicine, Stanford, California, explained to Medscape Medical News that patient populations, indications, and resources can vary from one practice to another, requiring certain quality indicators to be prioritized differently across practices.
Standardizing Procedures, Increasing Quality
Fernandez-Becker, who wasn't involved in the project, said she was pleased to see publication of the quality indicators because capsule endoscopy and deep enteroscopy have "extensive variability with regard to training, clinical application, workflows, and quality of reporting findings across institutions."
Fernandez-Becker added that the quality indicators and targets developed were comprehensive, reasonable, and attainable. She specifically noted four ways in which they can improve patient care and possibly clinical outcomes: minimum competency standards for proceduralists, procedures performed for appropriate indications, benefit-risk considerations, and improved documentation.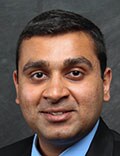 Rishi D. Naik, MD, MSCI, an assistant professor of gastroenterology and hepatology at the Vanderbilt University Medical Center's Swallowing and Esophageal Disorders Center, Nashville, Tennessee, told Medscape Medical News that hospitals and clinics should prioritize the new quality metrics focused on proper indications and patient safety to mitigate the patient risks associated with the two procedures.
"In capsule endoscopy, particularly, there is a risk of capsule retention, which could need surgery," added Naik, who also wasn't involved in their development.
"Perhaps one of the most useful quality metrics is the use of patency capsule prior to capsule endoscopy to confirm safety of capsule endoscopy to prevent surgery," Naik said.
"Metrics on timing and photo documentation during wireless capsule endoscopy improve the need for the interventional small bowel procedure (deep enteroscopy) and provide help when determining the need for anterograde vs retrograde deep enteroscopy," he added.
Naik noted that because of the current heterogeneity in capsule endoscopy and deep enteroscopy, the use of the quality indicators could help to improve diagnostic and therapeutic yield for the procedures.
"For both hospital-based and private-practice models, these metrics are needed to standardize indications, detection, and ultimately prevent patient harm with unnecessary procedures," Naik said.
"Referrals to our academic practice for deep enteroscopy can include inadequate image documentation, timing, or indication that leads to a delay in care or need to repeat workup, including repeat capsule endoscopy," Naik added. "This delays patient care and increases cost, which could be obviated with these quality metrics."
Terrence A. Smith, MD, MMHC, an assistant professor of medicine at Vanderbilt Medical Center, especially highlighted the importance of proper documentation for capsule endoscopy.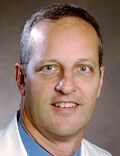 "As a deep enteroscopist at a tertiary care center, I am often frustrated by poor capsule endoscopy report quality," Smith told Medscape Medical News. "Poor reporting thwarts follow-up deep enteroscopy planning, leading to both diagnostic and therapeutic delays. The expert panel's attempt to standardize capsule documentation is therefore applauded."
Looking Ahead
Naik said these metrics likely will need to evolve over time.
"This first iteration will continue to undergo revisions as image quality, technology, and device improvements continue to redefine the boundaries of gastroenterology in the small bowel," he said.
"These excellent quality metrics will define the current state of our technology," Naik said. "Advances in artificial intelligence for capsule endoscopy and device interventions for deep enteroscopy will redefine future quality metrics for these small bowel evaluations."
In addition, as newer gastroenterology procedures gain acceptance, they will require the creation of quality indicators.
"Procedures such as endoscopic submucosal dissection and peroral endoscopic myotomy may benefit from quality indicators, as these procedures become more mainstream," said Hass, the Yale gastroenterologist and co-author on the paper.
"Quality indicators for any procedural-based field, such as gastroenterology, ensure that the procedures performed are held to a standard of care that is universally agreed upon," Hass said, "so that when followed, the care provided is comprehensive and evidence-based, and also the best possible care that the patient can receive."
The paper did not receive outside funding. Semrad, Fernandez-Becker, Naik, and two of the authors report no relevant financial relationships. Hass is a consultant and speaker for Medtronic. Barkin is a scientific advisor for Medtronic. Two other authors had disclosures for CapsoVision, Inc., Check-Cap Ltd., Boston Scientific Corporation, and Hemostasis LLC.
Am J Gastroenterol. Published online September 26, 2022. Abstract
Gastrointestinal Endoscopy. Published online September 26, 2022. Full text
Tara Haelle is a health/science journalist based in Dallas. Follow her at @tarahaelle.
For more news, follow Medscape on Facebook, Twitter, Instagram, YouTube, and LinkedIn